OTK is an expression of a comfortable and conscious way to live. It is a commitment to be kind to ourselves and to our surroundings. A desire to live with nature and to respect its beauty.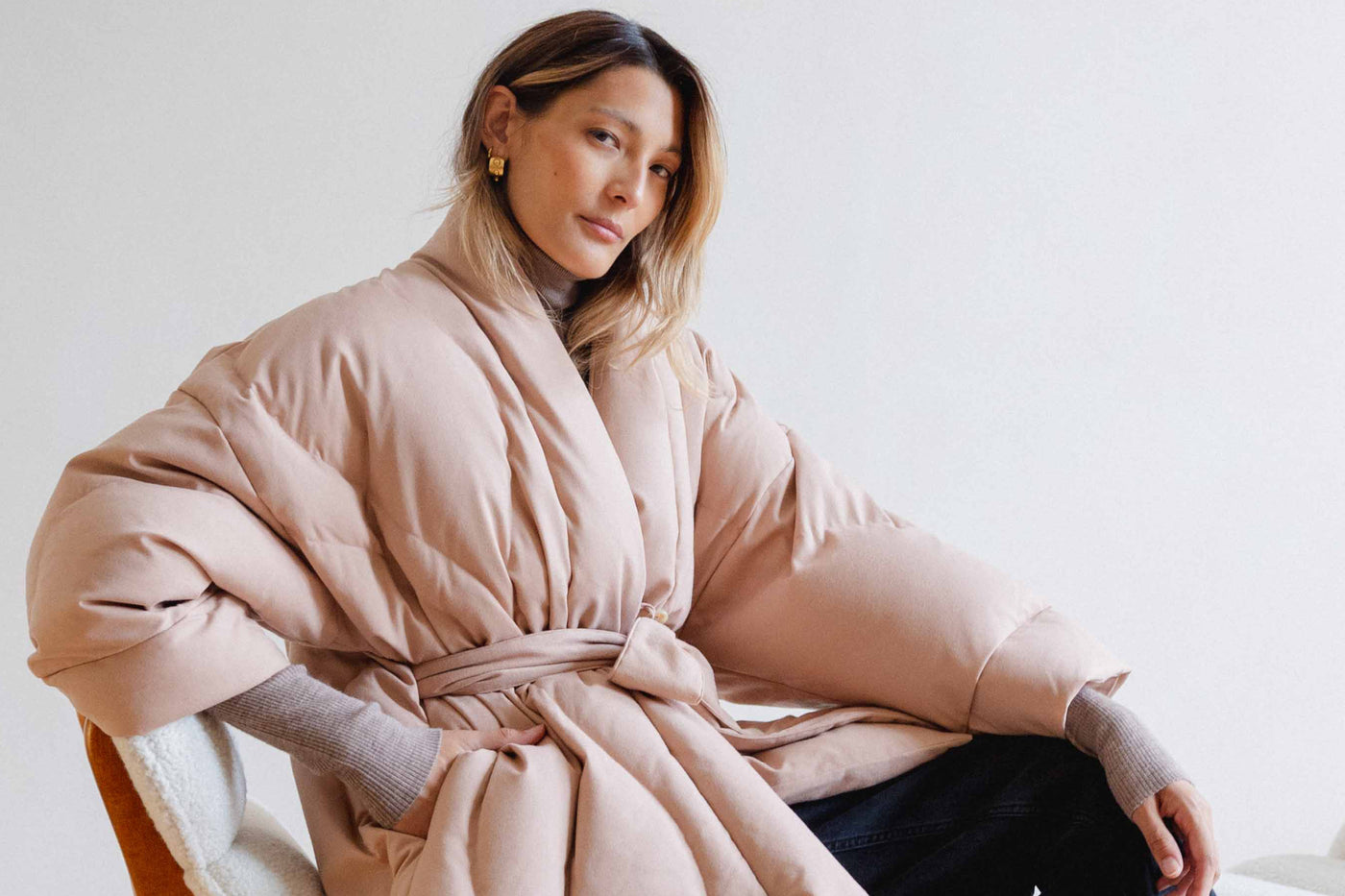 Our Story
OTK stands for the phrase to 'open the kimono'. It means that someone is revealing their inner workings and ideas with honesty and openness. Our interpretation of it is to offer a traceable, conscious supply chain for garments that allow the wearer to feel comfortable in their own skin.
OTK creates pieces that blend soft, flowing forms with comfort, ease and elegance. The luxurious quilted fabrics provide a gentle, relaxed embrace while upholding a responsibility to protect the earth's future.
Brand Statement
Our Mission
OTK believes in design with purpose. We want to find ways to engage in a more meaningful and mindful way of life – to encourage valuing what we have and caring for what we own.
We design timeless luxury pieces and aim to be open and honest about the way we produce them. We believe in honouring the true meaning of sustainability – designing for the earth's future. These are the pillars on which our brand is built:
ART
Inspired by the artistry and beauty in nature, we collaborate with artists to bring context, human connection and considered expression to our designs.
MATERIALS
Our fabrics are chosen for their quality, comfort and luxurious feel. The fluidity in the shape of our designs embraces every form, enveloping the body in a gentle, soft embrace. Our values inform our choices. We prioritise natural, organic and recycled fibres, selecting them with care and consideration for the impact they have had – and will have – on our environment.
SUSTAINABILITY
We want to be drivers of change; educating and informing consumers about the true impact of their choices. We believe in traceability, using technology and partnering with third-party certified suppliers to share verified information and facts. Our process is our priority, we use thorough and responsible methods, and manufacture close to home.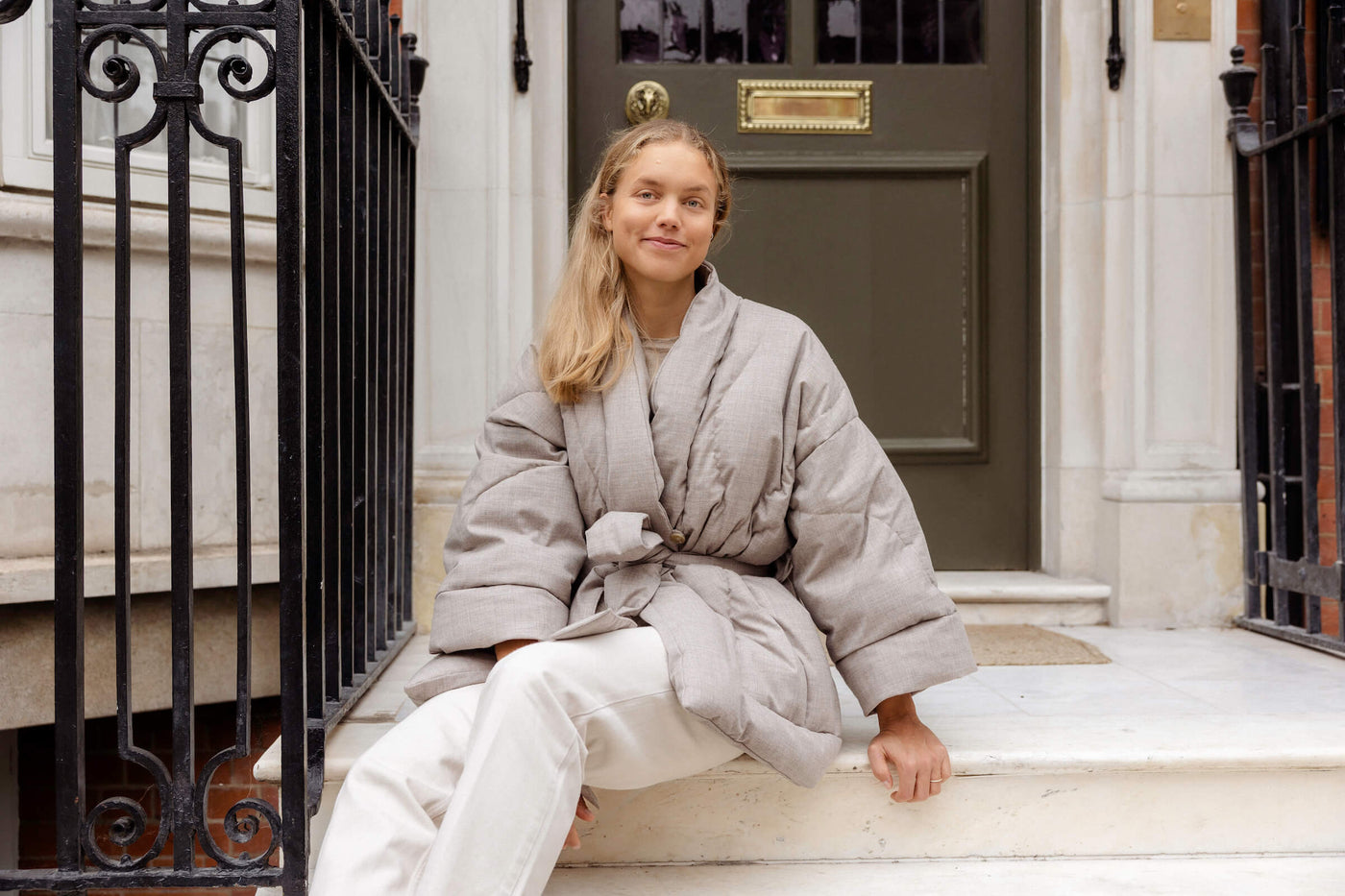 Our Founder
Margaux Lunt was born and grew up in Belgium. A childhood spent in the countryside meant that a respect for the environment and an appreciation of the beauty in nature was instilled in her from a young age.
After studies in Fashion Entrepreneurship at the London College of Fashion, Lunt started working for ethically and environmentally-minded businesses in fashion, lifestyle and hospitality. She was part of the launch team behind The Conduit, a private members club in London founded to bring together a community of individuals passionate about social, economic and environmental change. Its aim is to accelerate solutions to the world's greatest challenges.
With OTK, Lunt wants to transfer those values to the luxury fashion sector, creating a brand with a truly transparent and conscious supply-chain, and acting as a champion for artistic collaboration.
Follow @otkstudio.co.uk on Instagram